Bob Dawson
Juliet Sunara, Christine Prendergast, Eva 
McCarron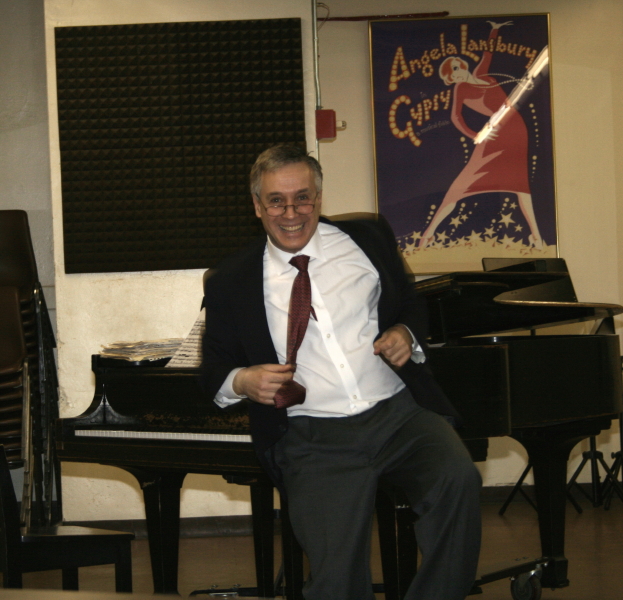 BOB DAWSON
1996-present: Co-creator of Breaking The Rules®, a concert that explains the relationships of various styles of music. Performances in numerous universities and performing arts centers around the US

2003-2009: pianist for various fund raisers including Musica Sacra, Network 20/20, Memorial Sloan Kettering, Landmark West, Head Start of Cape Cod

1990–Present: Multi-numerous repeat corporate and repeat private engagements throughout NYC, Nantucket and East Hampton, partial list includes: Conde Nast, HBO, Simpson Thacher, Weil Gotshal, Lazard Freres, Credit Suisse, many private residents along Park and Fifth Aves., Carl Bernstein, Charlotte Ford, Hugh Jackman, Devon Yacht Club, Nantucket Golf Club, late Peter Jay Sharp, Wm. F. Buckley, Jr.,  Sam LeFrak, Leona Helmsley

1996-present: Numerous television appearances in regional markets

1998-2001: Warner Brothers published Music folio; includes Dawson's participation with MTNA (Music Teachers National Association)

1997 and 1998: ASCAP composer award 1997: Release of Breaking The Rules CD National radio exposure

1980-1996: Numerous engagements in New York in various segments of the music industry including: Performances for Mikhail Gorbachev, William F. Buckley, Jr., Richard Nixon, Hillary Clinton, Danielle Steel and a host of of other luminaries. Performed on daytime soap operas (As The World Turns, Guiding Light), played in a Broadway pit, jazz clubs, cabarets and rehearsed Tom Hanks for the keyboard scene in the movie "BIG". Toured with Columbia Artists in 12-piece ensemble as pianist/synthesist

1996-present: Co-creator of Breaking The Rules®, a concert that explains the relationships of various styles of music. Performances in numerous universities and performing arts centers around the US

1978-1990: Studies with Lucy Greene, New York

1976-1980: Staff accompanist at the Juilliard School in all 3 departments; music, drama and dance

1978: Performed with the Juilliard Chamber Ensemble

1977-1979: Juilliard School, studies with Vincent Persichett

1976-1977: Studies with Lennie Tristano, New York

1975: BM New England Conservatory

1972-1975: Studies with Madame Margaret Chaloff

1973-1976: Studies with Charlie Banacos, Boston Mass

1971-1973: Berklee School of Music Boston Mass

Juliet Sunara, Producer, Merchandising, Editor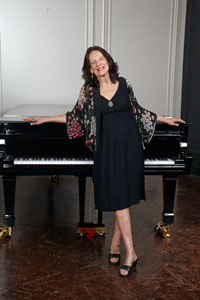 Producer and actor, was born and raised in England, educated in London, Paris and New York and has traveled extensively throughout Europe and Asia. She brings a wealth of lifetime expeiecne to BTR. Initially working at Leggatt Bros. Art Gallery in Mayfair London, trekking in the Himalayas, working at the Indian Mission to the U.N. in public relations, helping to organize various U.N. functions, musical events etc.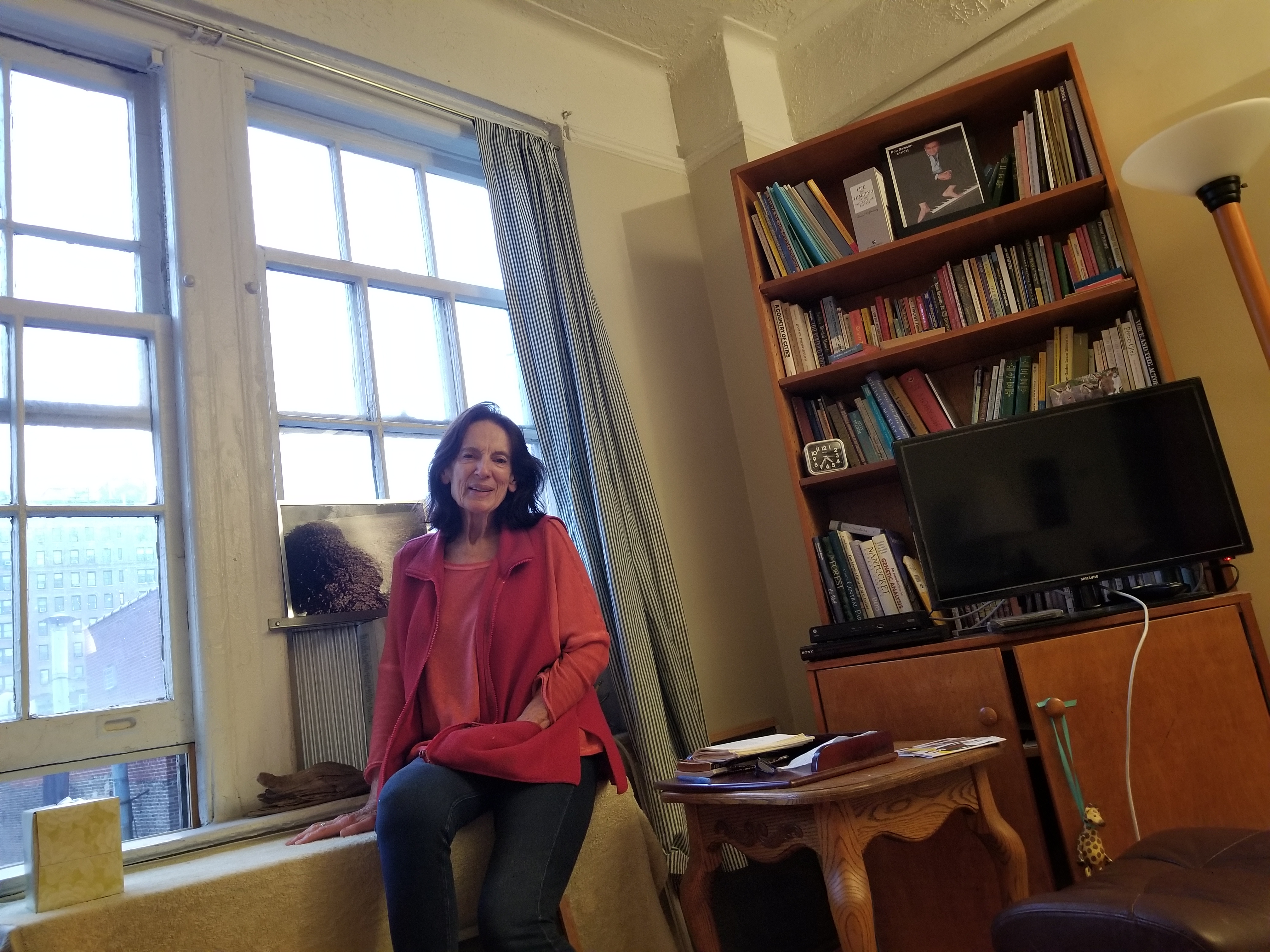 She also established her own marketing business and pursued extensive studies in Human Resources. Later, she had a private counselling practice in London for a number of years.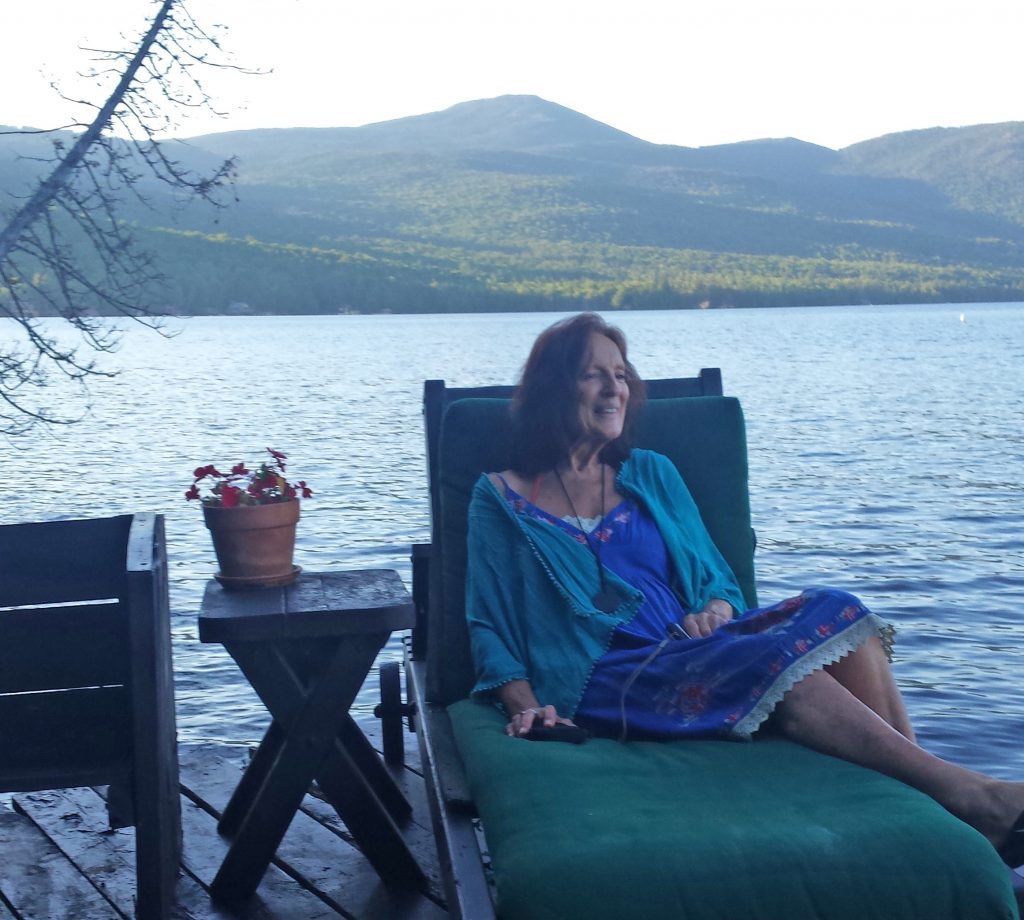 Her interest in theatre found her a new niche in BTR, where she wears many different hats including, editing, diction coaching, designing marketing items—such as socks with our "bare feet," logo, Translators of the Universe®  poster and photography. She has a passion for the mission of Breaking The Rules® and her creative and intuitive abilites make her a valuable asset to the team.
Juliet practices yoga on a daily basis and also loves to prepare delicious organic raw-food dishes. juliet@breakingtherules.com
Christine Prendergast, Artistic Director.
Christine is editor of the Breaking The Rules® scripts and titled the first BTR segment, "Did Mozart Break Any Rules?"
She is the co-author of the acclaimed international best seller, "A Sense Of Occasion," an introduction to the arts of the theatre.
Christine is an actor who also teaches the Meisner Method in NYC and brought the element of theatre to transform Breaking The Rules into the realm of Music/Theatre.
Previously the Director of Marketing and Education for Theatreworks/USA, she has lectured at the Kennedy Center, New York University, Ohio Theatre Alliance and other artistic institutions.  Early career includes the founding of a summer stock company in Upstate New York; touring in repertory theatre throughout the Midwest; and assistant directing many Off-Broadway shows. In addition to BTR, she works as a "sounding board" to writers. Christine is also a novelist and a poet. christine@breakingtherules.com
Eva McCarron, Director of Marketing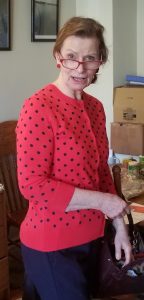 Born in Kristianstad Sweden, Eva Ingegerd Persson (now McCarron) brings a spring of freshness to the BTR team and experience.
Dawson says, "Eva has proven herself in various ways, but an example of her unique quality: In December of 2017, as I was about to play for my 10th annual Conde Nast (20+ magazines) Board of Directors meeting, I asked the team in the last moment, "How can I get their attention?" Previously, I had sent Conde Nast a picture of our Translators of the Universe® poster.
Eva contacted me right away, "Put a copy of the Conde Nast owned, 'New Yorker' magazine on the piano music rack, and next to it put a picture of the Translators. Their eyes will go right to their property and then move to what is sitting next to it" —they don't teach this at kind of marketing in text books.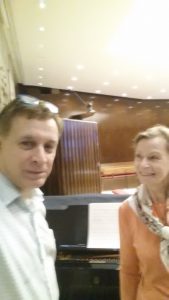 Eva provides the inspiration that adds uplift to our work and is quoted in the Translators of the Universe® non-fiction book.
Ms McCarron's unique manner and gift belies description. Her early career included teaching school in Sweden and is a member of SWEA (Swedish Women's Educational Association). She visits Warsaw and Lodz Poland to enjoy and observe the rich music culture. Having a natural knack at marketing, Eva enjoys architecture of music and buildings, as well as her own beautiful view of the UN.
Contact: eva@breakingtherules.com
The Wrecking Crew, Editing the Book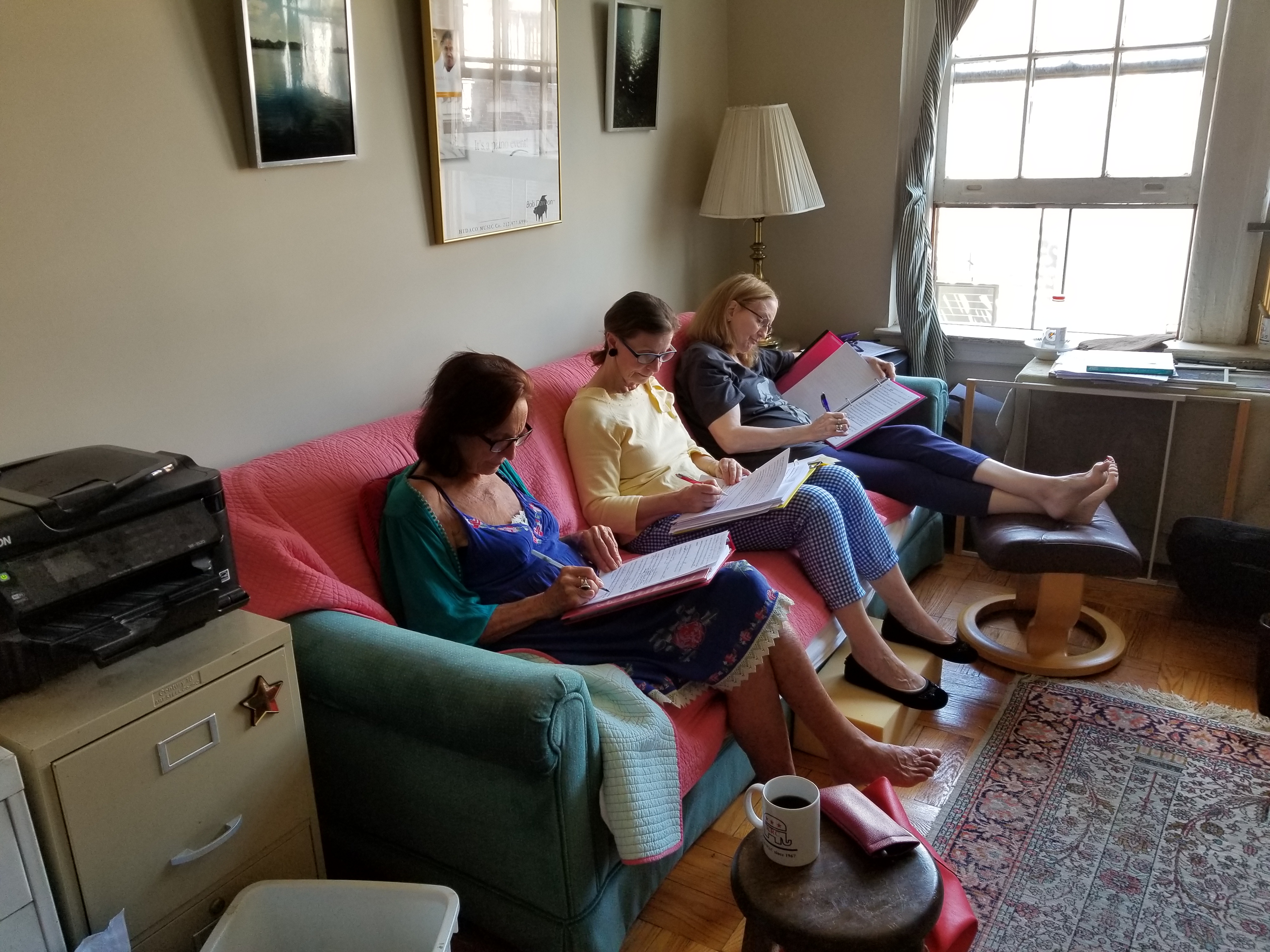 Breaking The Rules® Friends and Advisors:
---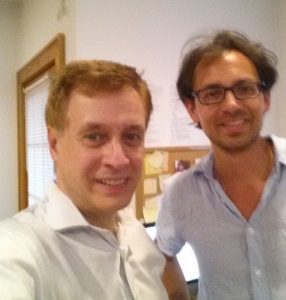 Dawson with Nawi Avila – our "Finale" software engingeer
Maki Aruga, for her PowerPoint: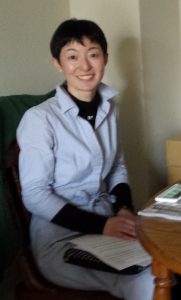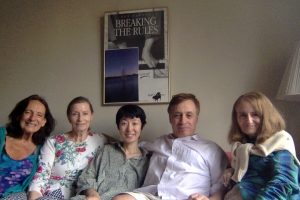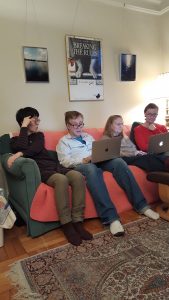 Rhina M. Rodriguez
Special Thanks to Jenny Stern of NYC, in charge of the dance project (choreographer to the BTR Translators music compositions)
June Bakalar for her wonderful piano
Polly Whittell, Mark Singer, George Andrews, Berge Avedisian, Dick Beattie, Ralph Buxton, Diane Calvert, Mary Chenoweth, Rachel Chenoweth, George and Mary Dawson, George Dawson III, Claire Eckert, Erica Ehrenberg, Margo Fish, Sutu Forte, Vicky Glass, John Henry Davis, Marshall Izen, Patricia Kondek, Ibolya Korody, Kevin Olson, Patricia Stareck, Joyce Rulnick, Andrea Scola, Brendan Slaven, Anne Strain, Alison Thomas, Julie Van Ness, Hank Wagner, Gail Wilson, Jane Zierer, Nawi Avilla, Gale Curtis (Curtis Music), Michael Miller of NY Meditation Ctr. and other unnamed friends.
Steinway & Sons: Especially Irene Wlodarski, Peter Goodrich, Jenn Gordon, Wiebke Greinus and Craig Terry.
NASA Scientists & Columbia University Physics Department
Tucker and Ed from Nola Rehearsal Studios.
Attorneys: Kristen Cornuelle, Linda Partmann, Marley Weddington Christopher Civil, and the Legal Team from Orrick Herrington & Sutcliffe.
Photographers:  Mary Hilliard, Jeff Peckage, Jeff Fasano, David Benson Maria Moreno.
In great appreciation: All people, companies, and private clubs who hire Bob Dawson to entertain at their social events.
Website: Chuck Japely
Breaking The Rules®
A completely different approach to classical music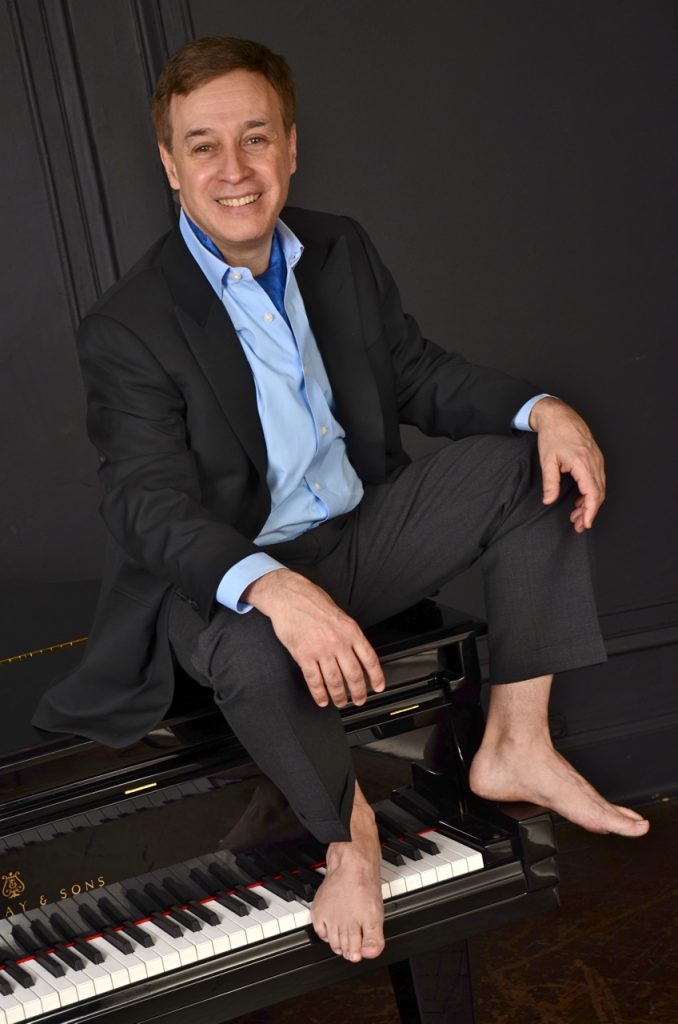 Knock their socks off!!
Bob Dawson and Team (212) 877 6996
www.breakingtherules.com